The Marcus Books + African American Arts and Culture Complex Initiative was intended to create a critical and intellectual place of convening for the Fillmore African American community by reimagining and reintroducing Marcus Book Stores into the physical structure of the African American Art and Culture Complex (AAACC).
Marcus Bookstore had been an hub for African American culture in the Fillmore since the 60's but against major public rallying, Marcus Books was evicted from SF in 2014. We worked closely with our community partners to roadmap towards what the new bookstore will be, utilizing the design process and acting as design facilitators.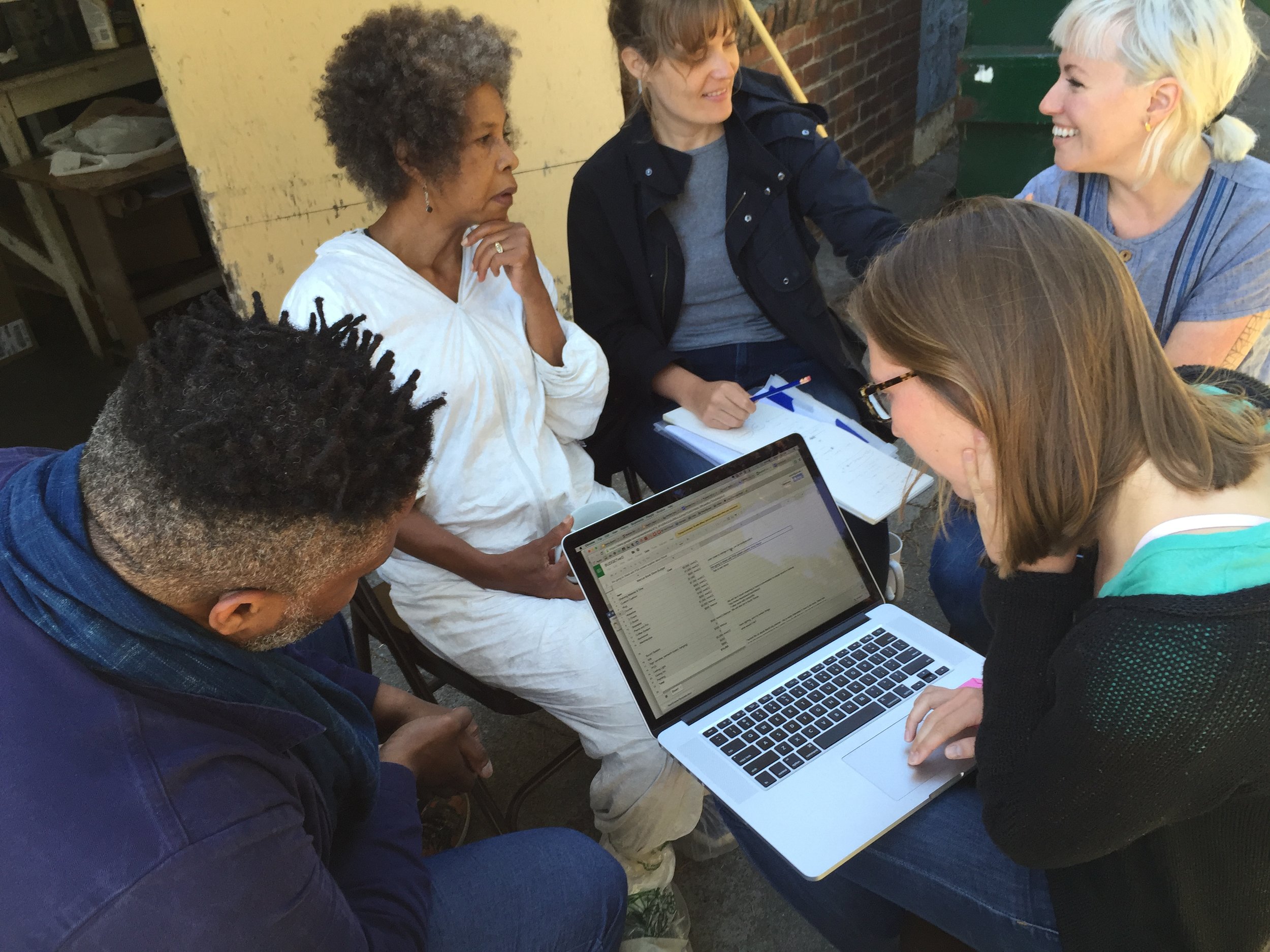 Ultimately this initiative provided an immersive prototype for the community to envision what how Marcus and the AAACC could come together. Through the process we were able to leave the two organizations with toolkits for our partners to move the project forward including testable prototypes and their findings, business strategy and planning as well as architectural/spatial renderings. Perhaps most importantly, as design facilitators we supported fostering a deeper foundation on which the dynamic relationship between our two community partners can grow and connected them to the voices of their community through the prototypes created through this initiative.
Skills:
Design facilitation
Architectural design and management
Physical prototyping
Co-design and design thinking
Community engagement

Projet Details:
The project was made possible through an IMPACT Award.
A collaboration with Emily Booth, Sarah Ludwig, and Alberto Ishida / 6 month / a Social Lab project / CCA